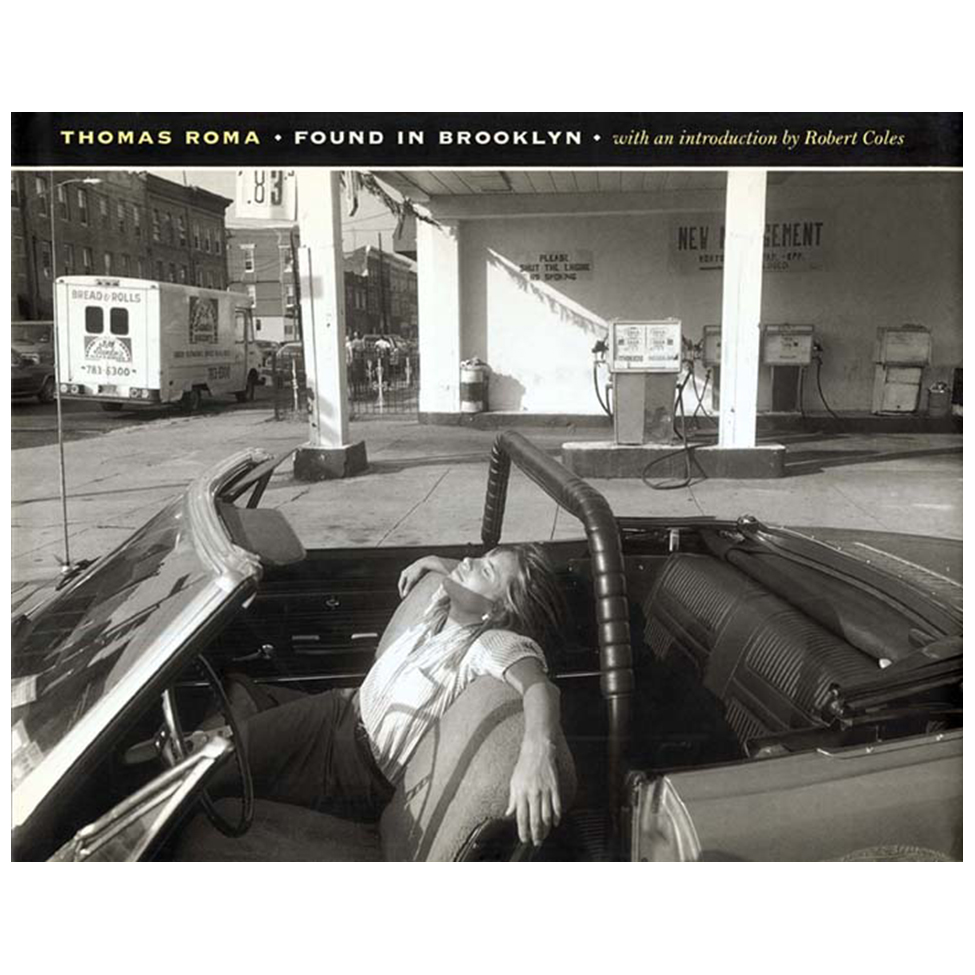 Found In Brooklyn (1996)
Brooklyn was the place of Thomas Roma's boyhood, a place of lush gardens and expanses of white cement, where the old country and the new world merged. In these photographs of streets, passages, abandoned building-sites and gardens, taken over a period of 20 years, Roma reproduces images of the neighborhoods that shaped him, showing aspects of the city which are by turns amusing, forlorn, and surreal.
Introduction: Dr. Robert Coles
Signed: Thomas Roma
Published: WW Norton & Co.
Details: 94 pages, 45 images
Size: 10" x 12"